Due to the global pandemic and restrictions set by local and federal health officials, we found it best not to open the maze.
This decision was not made easily and we understand the impact it will have on all our loyal and amazing customers.
As it always is, the health and safety of our staff/volunteers/customers remains our number one priority.
We know the impact this will have on our community, but, we also know how strong and resilient our community is and that we will get through this together.



But wait, there's more!
Did you miss the opportunity to go at the beginning? Do you wish you could go back and re-live your favorite year for the first time?
Perhaps this is your first encounter with the Walla Walla Corn Maze? Well, in either case you're in for a treat!

Prism Software Development has created a series of semi-realistic walk-through-style games using the designs from each year of the maze.
These games were built using the actual hand drawn designs used to create the Walla Walla Corn Maze paths. They show each years progression of difficulty, as well as the features we added to increase the complexity of the maze designs like the bridge, tunnel, and gates.
Other in game features include a compass heading, minimap, night/day mode (with appropriate ambient sounds), a flashlight, and help arrows to show you correct direction if you want.

And yes, you can even cut through the corn if you want and nobody will hunt you down to kick you out!

Also in development is a game that will simulate the Corn Cannons!

Years 1-15 are currently downloadable for free on the Google Play Store

Click the "Show me more" button below to view the game page that shows details about each game.

Bridge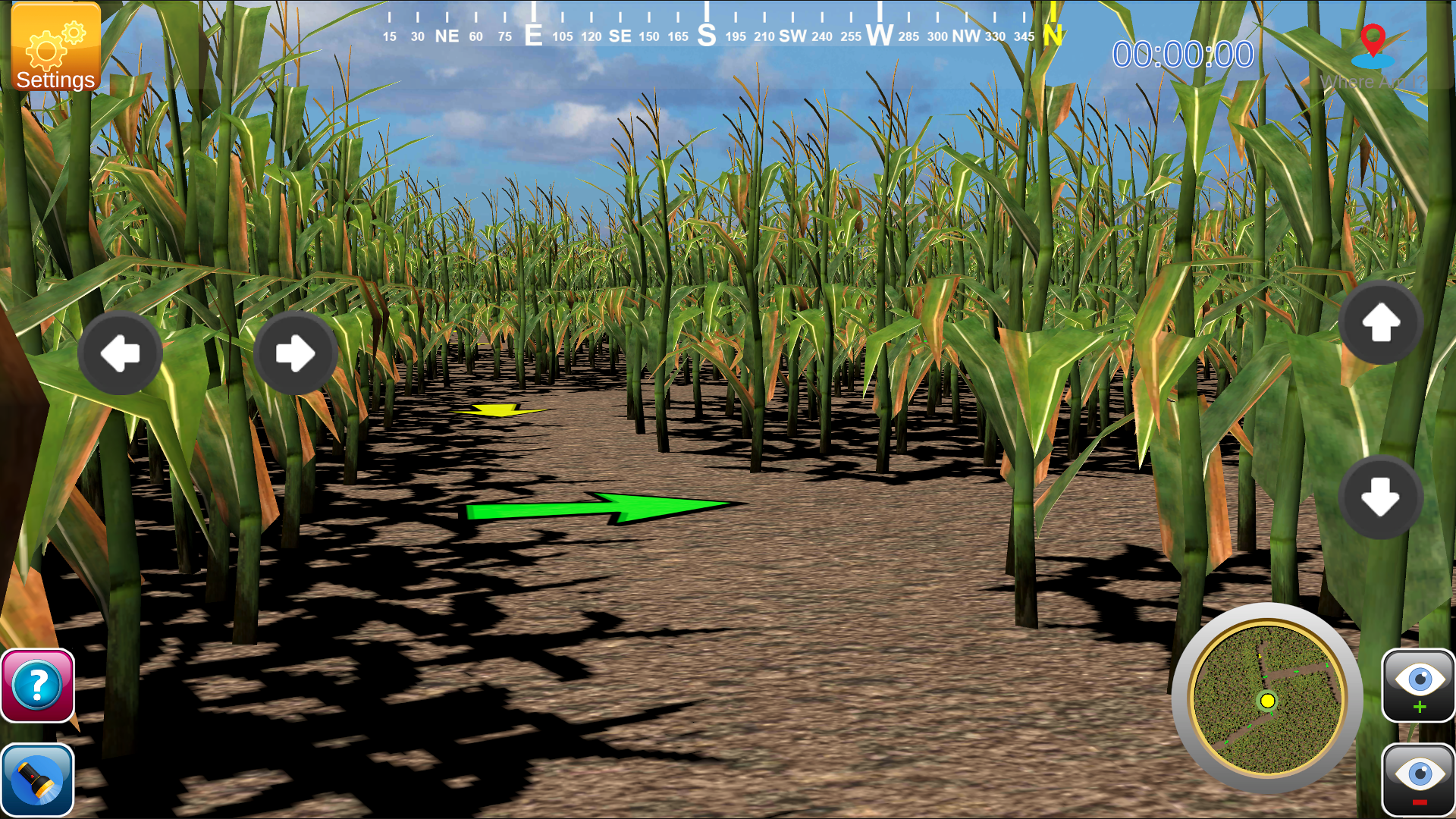 Help Arrows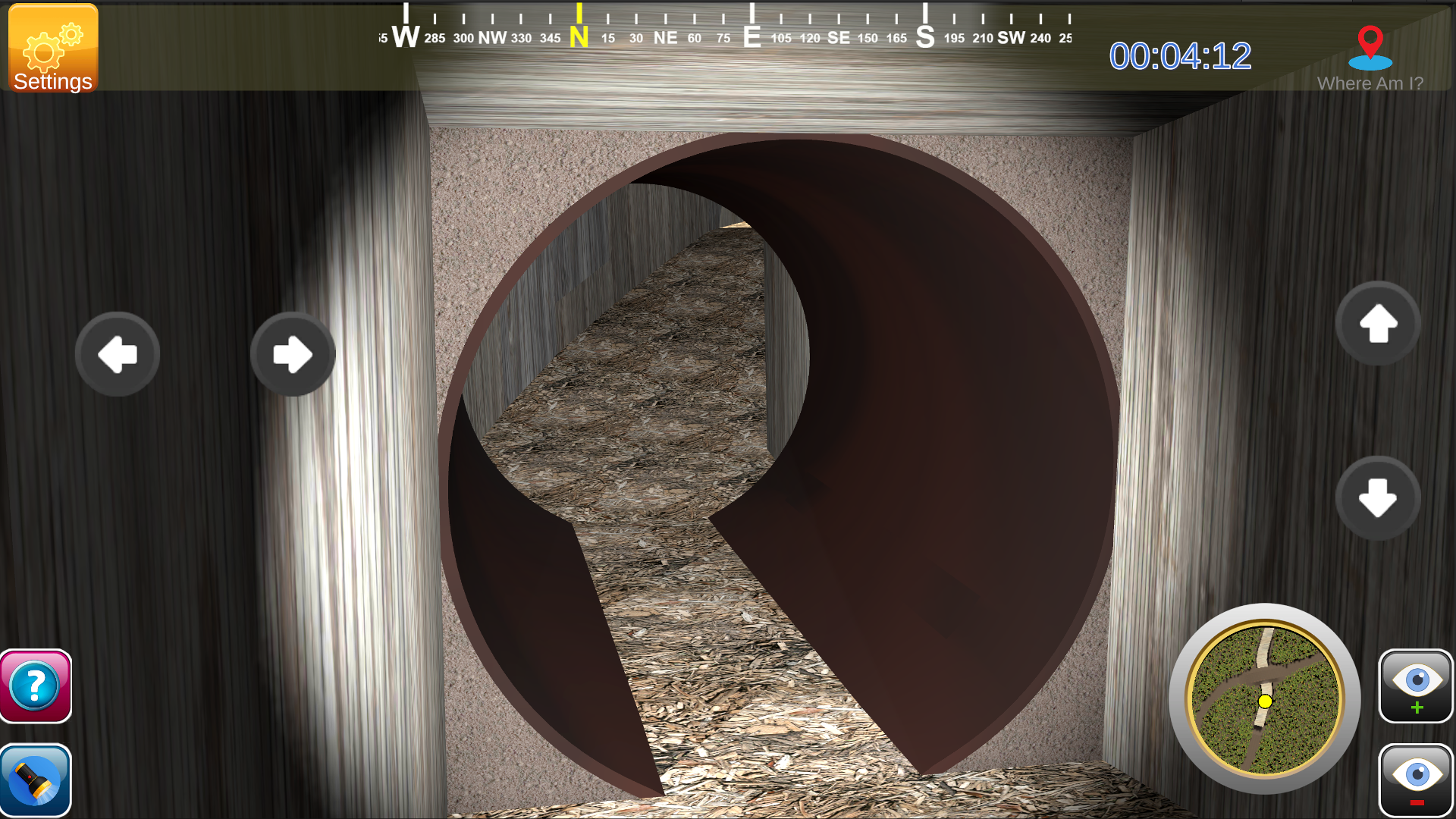 Inside Tunnel
Tunnel Entrance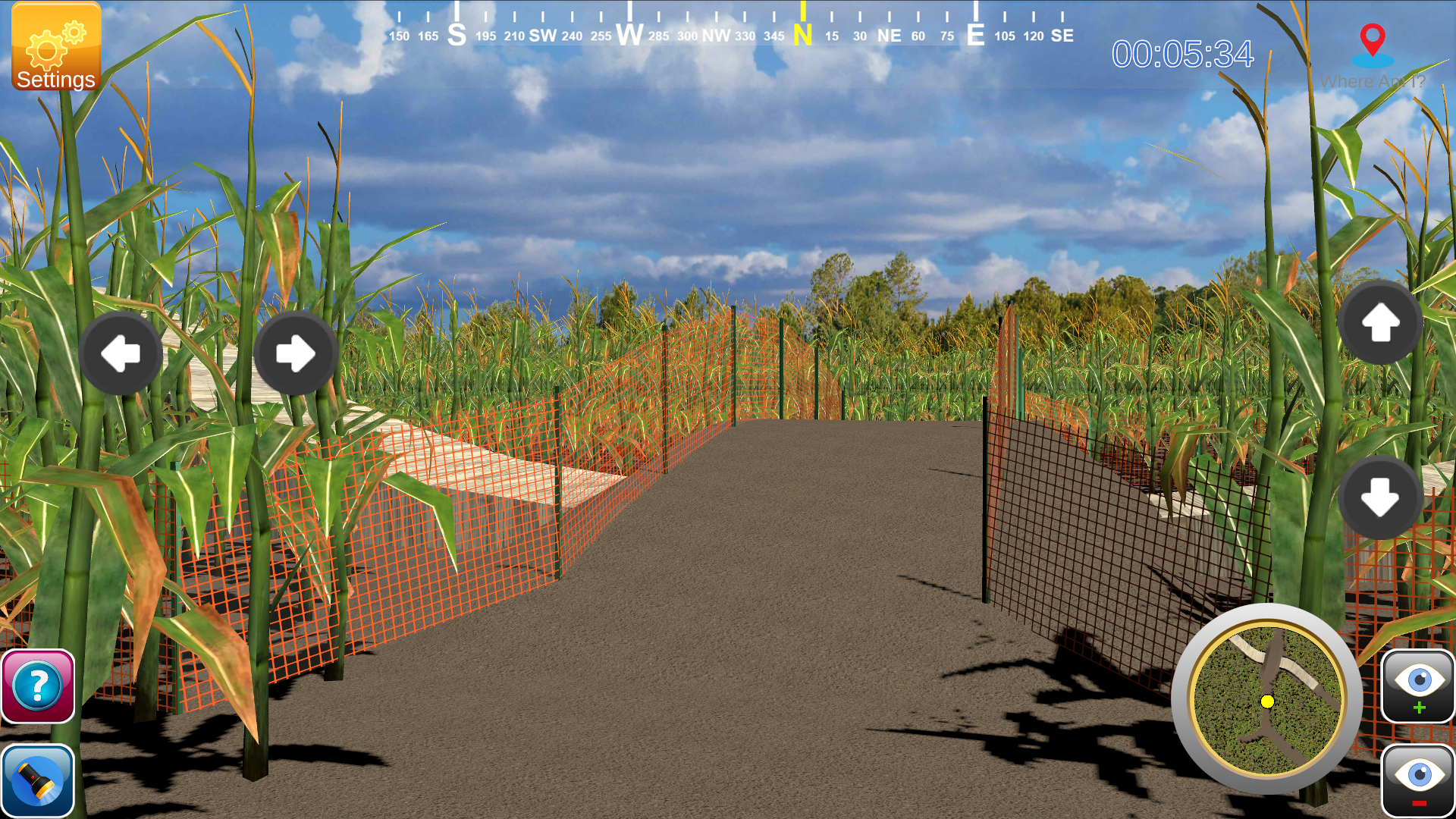 Tunnel top daytime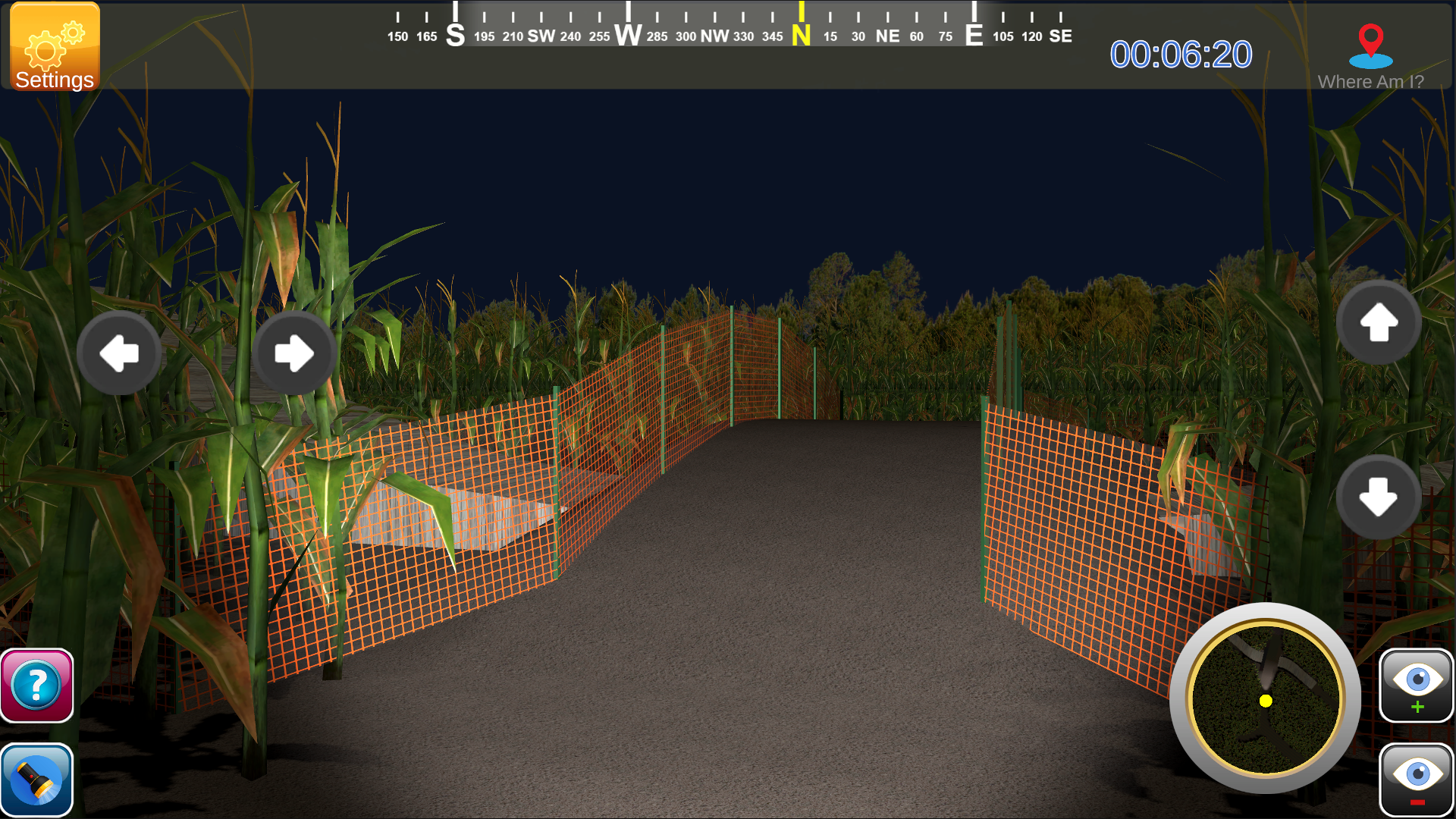 Tunnel top nighttime